Mama June Looks Unrecognisable After Huge Weight Loss Transformation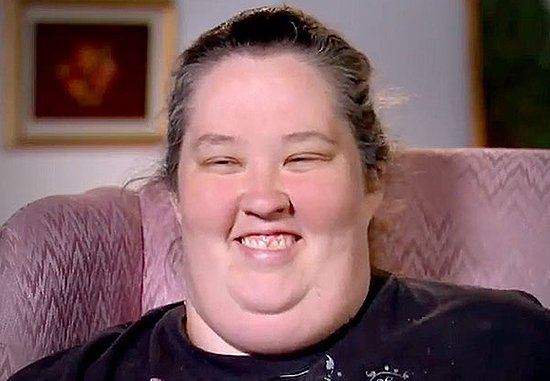 TLC
Mama June has been undergoing a transformation for some time now but she's looking totally different these days.
The professional TV mum, Mama June, whose real name June Shannon, showed off the results of her weight loss in her latest instalment of her show From Not To Hot.
June claims to have lost 300 lbs since having gastric sleeve surgery back in 2016.
According to TMZ, the head of the family has also had breast augmentation and skin removal on her neck and stomach.
During the latest segment, June is posing in lingerie, and really does look so different these days.
According to TooFab, June says:
Tonia is a celebrity stylist. She's got this new lingerie catalog and she wants me to be on the front cover. I know I've gained a couple pounds and I've got to come up with some quick fixes to get some of this weight off so I look good in this lingerie.
Some of June's 'quick fixes' to lose some more weight before the shoot included drinking shots of apple cider vinegar, running on the treadmill covered in Preparation H and wrapped in Saran Wrap, and wearing bin bags in a steam room.
In the episode, her daughter Honey Boo Boo asks her how much weight she needs to lose.
To which June replies: 'Probably a good 25.'
Honey Boo Boo then tells June:
I think that's a little under what you need. I think a good 45. I'm being serious.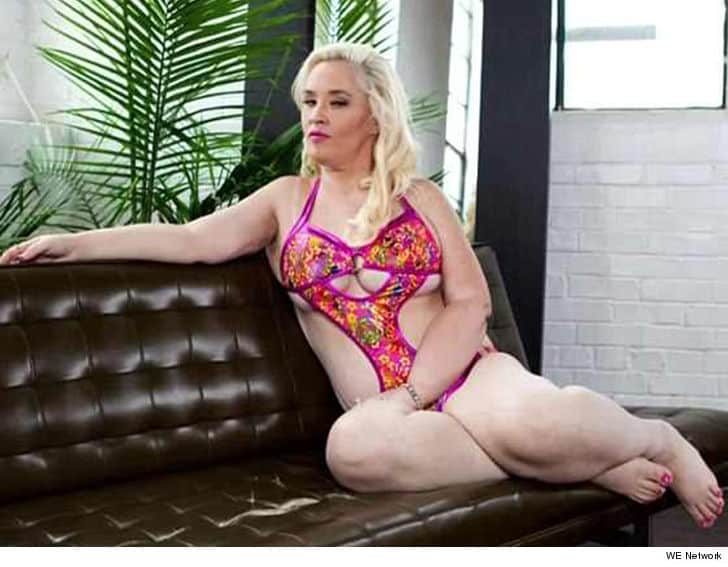 WE Network
June said she was really happy with the results of the shoot, saying the pictures taken had 'proved her dedicatio'n to her family.
She said:
If this doesn't show you that I will do anything to keep my family fed, I mean nothing will.
June also revealed she'd felt so good in her lingerie, that she felt she could be a full-time model.
During season one of the show, Mama June was determined to get back in shape after her ex-husband, Sugar Bear, announced he was getting remarried.
In season two, June had a medical scare and was rushed to the hospital, after saying she 'couldn't even wipe her own ass' after one surgery filmed during the first season of the show.
June, while ok with Sugar Bear moving on, said she was taken back he moved on so quickly, so decided to go on a classic 'revenge diet' before going under the knife for a number of weight loss surgeries.
She said:
I couldn't even move my arms. That sh*t was like mummified. I couldn't even wipe my own a**. I couldn't wash my own hair. I couldn't lift my hands above my head.

I looked like The Walking Dead. When you have to have somebody wipe your own tooth and your own ass , that's kind of crazy.

And, plus I started Mother Nature that day too at the surgery – it was awful.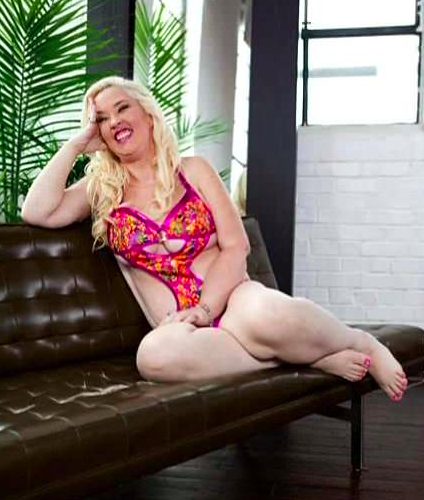 WE Network
Good on her for losing the weight, it can't have been an easy journey.
If you have a story you would like to share with us here at UNILAD, you can get in touch by emailing [email protected]
Powered by WPeMatico