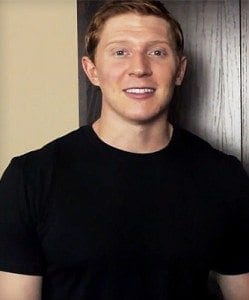 With a passion for training, nutrition, and lifestyle, Michael Kory started to share his ideas through recipes videos in YouTube. As a 21-year-old student majoring in Health Promotion, Michael Kory has a sturdy background knowledge of healthy life. From October 2008, he has been training to achieve a healthy life. As his passion grew, Michael decided he should start a YouTube channel to share his passion with others. His channel was created the day he finished high school in May of 2010.

Loading Videos...
A RECOMMENDATION FOR YOU
Lasting change is not simply realized by sweating in an aerobics class or lifting weights — and truthfully, it's not realized by adhering to a strict, restrictive diet of steamed broccoli, brown rice and bland chicken breast either. It's about finding the right balance of physical activity and nutritious, healthy meals.
Just in time for the new year, this book is the perfect guide for committing to a healthier, better you!
Our bodies are "Built in the Kitchen, Sculpted in the Gym." Social media's most trusted health foodie, Kevin Curry has just launched his first 1st book, titled No Cheats Needed, 6 Weeks to a Healthier, Better You. His blog, FitMenCook, showcases savory and practical healthy meals and is a proven resource to millions every month, around the world.