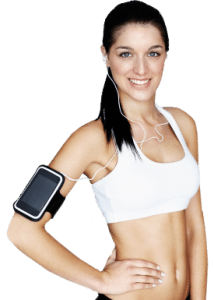 Learning the basic exercises is important even before you begin your training program. Getting the form right not only reduces the chances of injury, but it also means you get the maximum benefit from the workout. If you're working out on a tight budget, or hiring a personal trainer is not the most convenient thing for you to do, here are the videos of some of the most widely used basic movements, demonstrated by Rachel Buschert Vaziralli.
Rachel is a leading professional trainer, fitness instructor, Schwinn Master Trainer & Equinox Master Trainer, with a masters in Exercise Science & Cardiac Rehabilitation. She is the creator of the F3 FACE FEAR FITNESS brand and CEO of Rachel V Fitness LLC with over 15 years experience teaching at a variety of NYC's most elite training facilities such as Equinox, Reebok, & New York University.
As a professional dancer and competitive athlete, she brings musicality, athletic intensity and inspirational coaching to all her classes. She believes that you "will get what you give" and that everyone has the power to find their own inner athlete.
Want more of Rachel? Get her Cycle Coach High Intensity Workout Music + Coaching. The coaching is so effective and enjoyable, that the torturous 30 minutes would pass by before you know it!

Loading Videos...