LOVE Island star Tyne-Lexy Clarson has unveiled her weight loss achieved in three weeks.
Tyne-Lexy showed off her weight loss after just three weeks
Love Island beauty Tyne-Lexy Clarson recently revealed that she had gained two stone in weight since leaving the ITV2 villa last year and was embarking on a body transformation to slim down.
Despite being a healthy weight for her size, the brunette bombshell ditched the junk food in a bid to get back to her previous pre-island weight – and is using the help of Forza Supplements and Shake It Slim.
In three weeks, the 21-year drama student has lost three inches from her waist and 9lbs in weight and completely flattened out her tummy.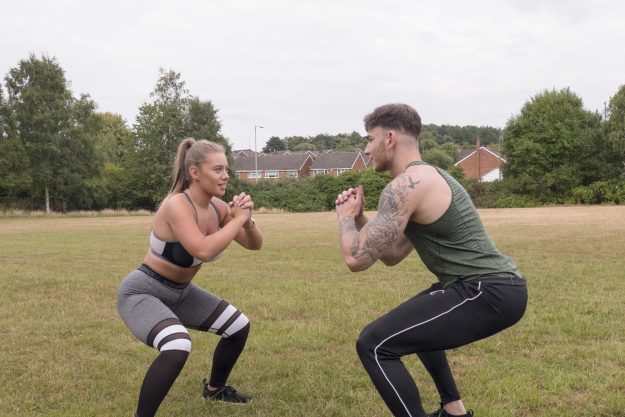 Tyne-Lexy has been working out with a trainer
Tyne-Lexy is on a six-week body blitz devised by the health and wellbeing firm Forza Supplements, which involves reducing her calorie intake by swapping some meals with its Shake It Slim meal replacement drinks.
She said: "My love handles have disappeared. There are no ugly muffin tops just above the top of my bikini.
"I'm only halfway through my body blitz but I don't think I would look out of place on Love Island now. I am almost back in the shape I was when I was on the show last year.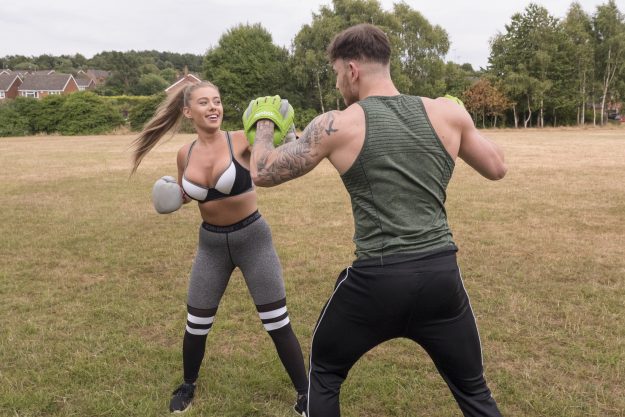 The star is halfway through her six week body blitz
"I've not done anything silly. I have just worked incredibly hard with my personal trainer and completely overhauled my diet – swapping fast food for low-fat meals.
"If you are worried about looking good on the beach this summer, I am living proof that it is not too late to turn things around.
"If you are prepared to work hard and show a bit of discipline in what you eat and drink you can healthily change your body shape in less than a month."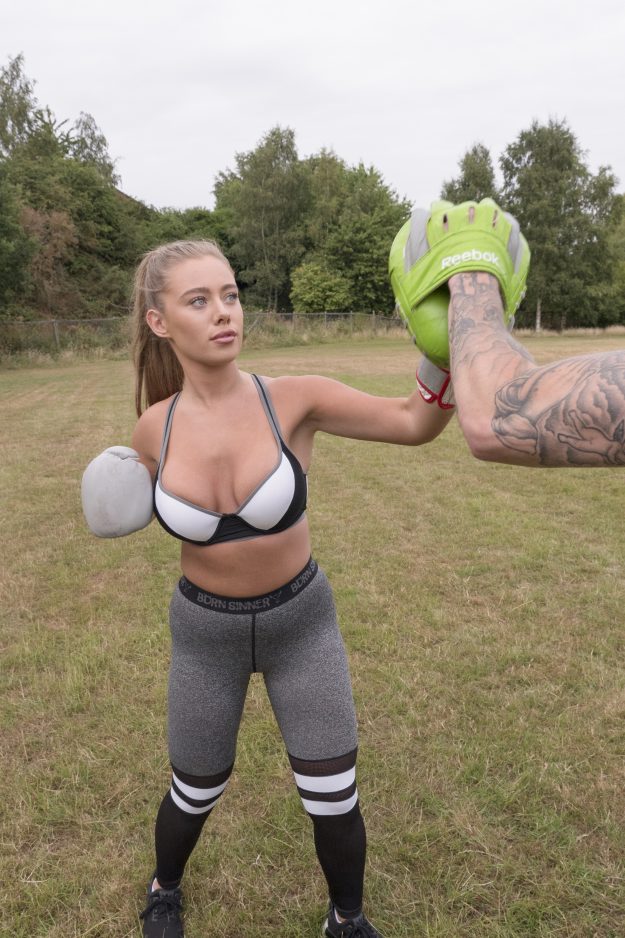 The star revealed that she had gained two stone in weight since Love Island
The reality TV star signed up for a six-week body blitz and out went pizzas, burgers and boozy sessions in the pub with her friends – replaced instead with a low fat diet of grilled fish and meat and steamed vegetables.
She quit drinking, rigidly stuck to three meals a day and replaced lunch most days with Forza's Shake It Slim meal replacement drinks.
Tyne-Lexy said: "I've still got a little further to go before I have completely got back my 'Love Island body' but I am more than halfway there.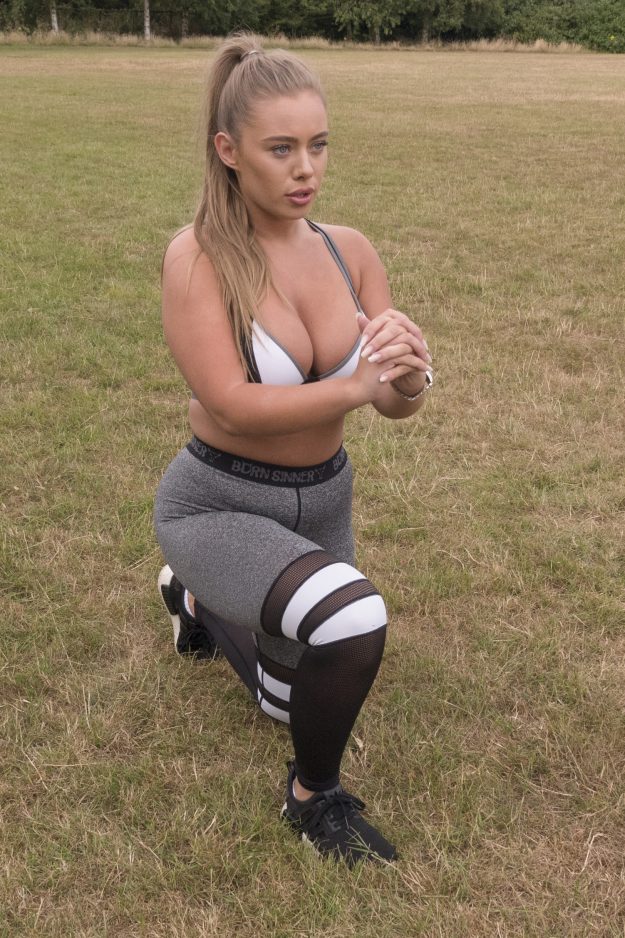 Tyne-Lexy is on a low fat diet of grilled fish and meat and steamed vegetables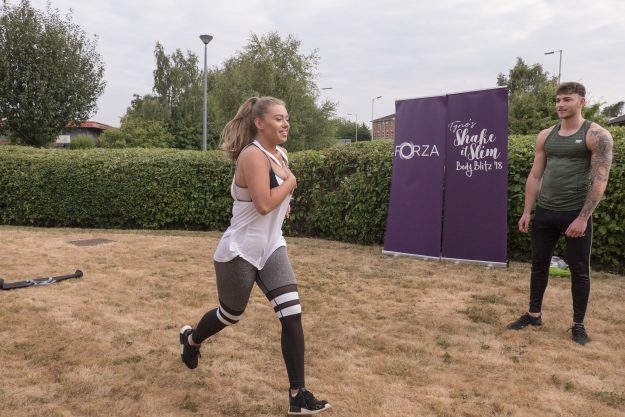 Tyne-Lexy was put on fitness programme with personal trainer Callum Gough four days a week
"I think I have a slight advantage because I have always essentially been a thin girl in good shape.
"I had a tough few months and let myself go by not exercising and eating the wrong things.
"But I was always confident that if I knuckled down I could achieve a genuine body transformation without unhealthily losing weight too quickly or denying my body the vital nutrients it needs.
"I cannot wait to show off my body at the end of the six week blitz when my tummy should be looking properly ripped. Jessica Ennis-Hill here I come!"