Love bacon? Then the Keto Diet is the right weight-loss strategy for you
Diet fads are pretty passé to anyone who has ever thought about shedding a few pounds, let alone the fitness industry as a whole. Once upon a time, low-fat was in. Then there was Atkins, Zone, South Beach, and the list goes on and on. Sooner or later, another supposed miracle meal plan comes along and captures everyone's imaginations. It can make you more dizzy than a day without rice if you're not careful. In recent times, the nutrition buzzword going around has been the keto diet.
What's the keto diet?
Short for ketogenic, the keto diet is known as a low carbohydrate one that aims to make the body produce ketones in the liver to use as energy. By lowering your carb and sugar intake, your body is forced into a state known as ketosis, which is a process that takes place when food intake is low. This is when it breaks down fat for energy, and ketones are produced.
Great, but what does all that science mumbo-jumbo mean for us? Rather than delve into more scientific studies that would make our noses bleed, we sought out someone who lives an active lifestyle and has actually experienced the effects of the diet. Julio Veloso, MS, is a fitness coach who gave the keto plan a try. If you want to try the keto diet, he should be your #peg.
"As a strength and conditioning coach you have to stay updated with trends in performance, fitness, and nutrition," Veloso explains. "The keto diet was one of those trends in nutrition that seemed to be currently popular. I have an easier time explaining to my athletes and clients when I've personally tried a program or diet. I decided to give it a try so I would be able to answer any future questions they had for me."
What are the benefits?
Okay, so we know what the benefits of keto are on paper. The first thing we asked Coach Julio is whether it's difficult to make the switch.
"Surprisingly not," he says. "There was the usual carb-withdrawal headache on the second day, but after that it was pretty much smooth sailing. I had harder times adjusting to the Paleo and intermittent fasting diet."
Good to know. Now, what are the actual benefits once you've made the switch? Coach Julio outlined the following that happened to him:
1) Significantly less hunger pangs. "After having bulletproof coffee in the morning, there were days I could last until 4 p.m. before I ate something solid," he shares.
2) After removing starch from his lunch meal, Coach Julio didn't feel the need to nap or take his 2 p.m. siesta.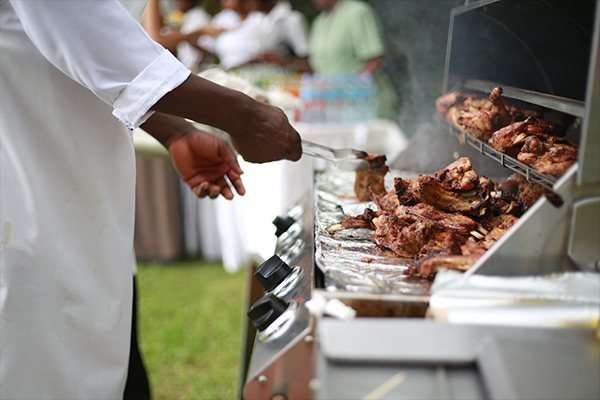 3) Instead, he replaced his siesta with a 2 p.m. strength training workout that he could complete even without breakfast or lunch.
4) He lost around 8 lbs in the first 10 days.
Any drawbacks? "None that I can think of," Coach Julio explains. "Although I wasn't too strict with my diet. I would have pasta or potatoes if my wife cooked that for dinner. I would have beer if the occasion called for it. Maybe a con would be that quick weight loss stalled or slowed down, but it's not really a negative effect."
Is it worth trying?
This might sound like a cop-out of an answer, but it honestly depends on you, your lifestyle, and your discipline. No amount of dieting will work if you just crash and burn after a few days without carbs. In the end, it's all about finding what works for you and your body.
"I would [recommend the keto diet] ," Coach Julio concludes. "But I would be mindful of the negative effects of too much fat as well. I might recommend they go and get some blood work done before and after to check if markers in the blood such as cholesterol increased or not. But in the same line, I would also recommend other diets as long as it's something that would be sustainable for them in the long run."