Jackie 'O' Henderson hits back at criticism over 10 kilo weight loss
Jackie 'O' Henderson has defended her lighter diet that has contributed to her losing 10 kilograms over the course of 12 months.
The breakfast radio host, 43, was criticised and accused of following a "starvation diet" after she revealed what she often eats in a day — no breakfast, an avocado for lunch, and chicken and vegetables for dinner — on Monday's broadcast of The Kyle and Jackie O Show.
Following the broadcast, Mia Findlay, an ambassador for the eating disorder and body image charity The Butterfly Foundation, warned that Henderson was potentially sending a dangerous message to her fans in an interview with The Daily Telegraph.
"I am fairly concerned about the demographic of listeners that heard that. Her lack of awareness is very worrying," Findlay told the publication, which on Tuesday printed a photo of Henderson in her swimmers on the front cover.
"Most would classify that as a starvation diet. People need to remember because she has power and a large audience, that does not make you knowledgeable."
On Tuesday's broadcast, Henderson addressed the lifestyle choices she's made and said they have helped her feel more energetic.
"What I should have clarified is that while I'm doing [a lighter diet] on some days, I don't eat that every single day," she explained. She reiterated that while she doesn't typically eat breakfast, she is not ever depriving herself of food.
"If we want pizza, I'll have pizza. If we, you know, want to go out for phở, I'll eat that… If I wake up and I'm hungry, I have toast," she said.
"I don't stick to [the lighter diet] religiously," she continued, "but you know what? When I do eat an avocado for lunch, I feel good! It makes me feel good. I'm not starving myself by any means. And I would never ever endorse that. I don't want anyone out there starving themselves to lose weight. It's not about starving yourself, I'm serious."
She admitted that the on-air conversation about her diet on Monday was off-the-cuff, and that she believed her statements had been taken out of context. Reminding her fans that it took an entire year to shed the unwanted weight, she said, "I do believe that on the days when I eat less, I feel better about myself, and I feel healthier," adding that she feels "sluggish" when she eats heavier meals.
As for striking a balance? "I still allow myself all the things that I want, but there are days in the week where I eat less."
And Henderson says her new lifestyle has left her feeling renewed.
"I feel healthy. Compared to a year ago, I felt terrible. I had no energy. So, I'm not going to apologise for that, but saying I'm starving myself is so incorrect and so not the message I want to be sending out there."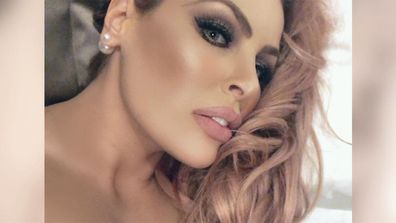 The most body positive celebrities on Instagram: Photos