Are there foods for clear skin? Myth or Reality.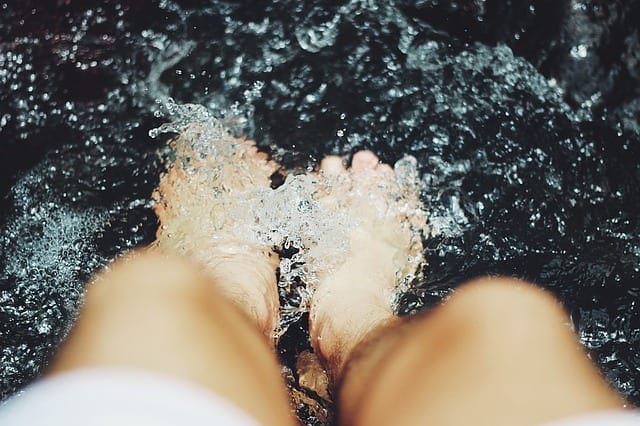 Ever wondered about the complacency that adds on to your New Year's bash? The body weight may be reducing, but are the years of age showing up on your face?
Is there such a thing called foods for clear skin, or is it just a myth?
Skin specialists, mostly relate skin issues based on a face to diet relationship. And so do the nutritionists; skin problems give them a nice clue on what is wrong with your food intake.
"Some foods and drinks can affect the digestion in a bad way, and as your skin and digestive health are related like sisters, it can impact you with oxidative stress, inflammation, and ageing on your face," according to Kate Roberts, a freelance dietician.
But before you roll your eyes on this, and put the the real blame simply gluten, dairy, and carbs – let me explain whats going on here. It turns out that blessed foods such as soya beans, fish and even vegetables, can be troublesome if you're not careful.
We know, that baffled us too. So if you want to learn how your health habits can avoid skin-related issues, we suggest you read on…
Is SOYA rich diet one of good foods for clear skin?
Still on dairy products? I take it that your facial spots have ruined all dates as well, isnt it? There is a theory: cow's milk (even organic) contains sexual hormones, which cause glands to over activate, and make skin much oilier and thicker.
Ideally dead skin cells should push to the surface, but the secreted oil forms a clog on skin pores, and eventually causes facial spots.
But you cannot eliminate dairy from your diet altogether, that has its own dangers. If dairy-free diet gives clear skin, soya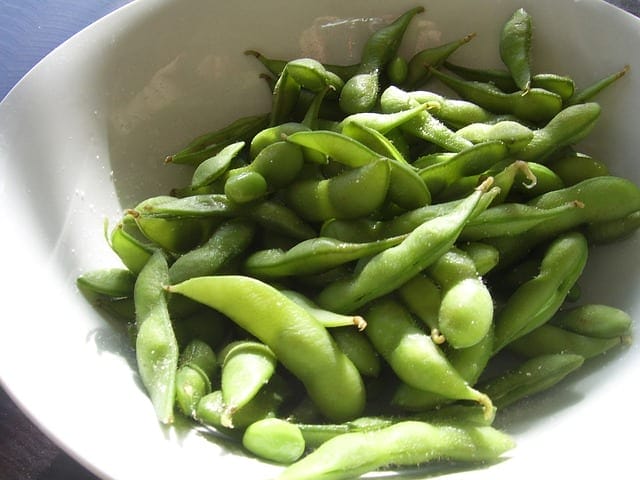 milk will provide the strength of milk. Soya milk is simply made from water and ground-up soya beans.
Soya milks are mostly sweetened with sugar, which makes it taste like natural sweetness of milk. Sugar molecules bind to proteins in a process known as glycation, that includes the collagen in your skin. As a result skin tissues can form wrinkles prematurely.
Another problem with avoiding dairy products, is that it can cause calcium deficieny. Now calcium is required for healthy bones. The bones of your face will erode with age, thus causing saggy tissues. Anti-ageing creams cannot cure that, so you must eat calcium-rich foods and maintain a beautiful face.
How to fix calcium deficiency due to dairy-free diet
Take more of green vegies like bok choi and broccoli: at least one portion a day is recommended – these are like calcium bombs. In addition, those on dairy-free diets should eat pulses, nuts and seeds; all contain sufficient amounts of calcium.
Body also needs vitamin D to absorb calcium, so it is advisable for a daily dose of vitamin D supplement as per age and sustained ailments.
For a dairy-free splash in your tea, you should try unsweetened hazelnut or even almond milk – rich in calcium.
You already know that sugar can damage skin, but it can also be corrected with special strategies.
Anything that stimulates the skin to produce new collagen will help.
Professional micro needling is a surgical procedure that will get good skin enriching results; a four treatment course will cost roughly $480. As supplement, a daily dose of good vitamin C product like Lancer Skincare Dani Glowing Skin, keeps your collagen production positive, and gives long-term benefit as well.
Is PROTEIN rich diet one of good foods for clear skin?
Have you decided to ditch all carbs and adopt a protein only diet; maybe you want to complement
the HIIT regime for a lean and muscular body. If yes, I bet your skin is suffering from dullness, wrinkles and flakes, correct?
Let me share the universal truth, you cannot have too much of a good thing either. As the saying goes "too much of elixir can be poison for body". If protein gives excellent muscle growth, it also produces more collagen, leading to thicker skin and prevents wrinkles. But there is a downside.
Excess protein if taken, induces more work for kidneys to purify blood, off its waste products .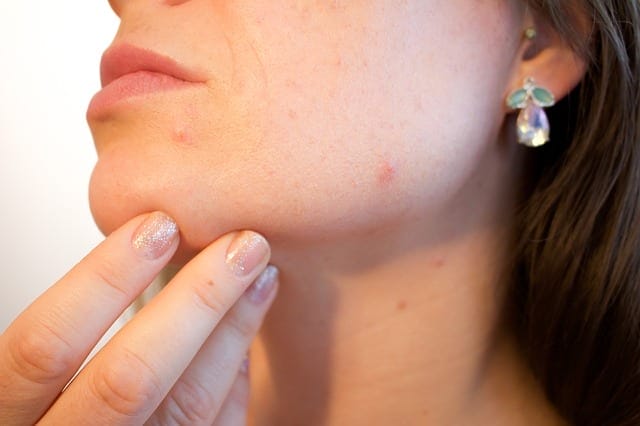 As per a research, healthy kidneys can easily adapt to excess proteins in a healthy body. However, if you have kidney ailments, many problems can arise such as dehydration. Too much proteins will steal water from skin tissues, just to flush out the waste.
That can lead to wrinkles, and acne because oil production increases to maintain skin moisture.
Another point to note: while preserved meat and fish are great in proteins, they also add up histamine, a natural chemical produced over time in canned food. The older the food is, the higher the levels of histamine.
If you're sensitive to histamine, you may develop red patches on the chest and cheeks. If left untreated, this reaction may cause tiny capillaries close to the skin's surface to rupture aka rosacea.
How to hydrate skin when excess protein dehydrates you
Dehydrated skin is hungry for water, not oil. So despise any heavy moisturizing creams, and prefer creams based on hyaluronic acid, which holds onto water like a sponge. Instead of hydrating only skin surface, hyaluronic acid molecules uses tiny simpler ones that travel deep into the skin.
Histamine sensitivity is the main cause to rosacea, its better to use NeoStrata Redness Neutralizing Serum ($50) on skin that shows signs of prickly and flushed.
As for diet, those with kidney problems should not exceed the recommended dietary allowance of protein – which is 1.5g per kg of body-weight – which means 108g per day, for a 72kg person.
One must balance proteins with complex carbs like whole grains, buckwheat and quinoa which keep blood-sugar levels stable.
Is VEGAN diet one of good foods for clear skin?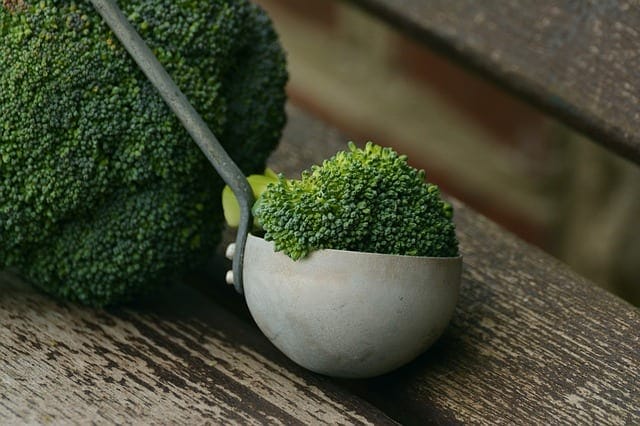 Veganism is no more a symbol of anemic body and hippy appearance. Britain has seen a large rise in number of vegans, as much as 400% increase in last 10 years. Plant based diet is indeed a nectar for your skin, and you will thank yourself switching to a vegan diet.
Nuts enhance circulation, while fruits and vegetables have useful antioxidants to neutralize cell-destroying toxins, and other free radicals on skin.
But there are cons to veganism as well. Vegan food production techniques have caused fruits and vegetables to contain oxalate based compounds, basically from natural pesticides.
When oxalates are consumed in large quantities, they can increase inflammation in the body.
Inflammation is body's allergic reaction to undesirable substances in blood – to kill toxins, an increase in white blood cells occurs. And thus leads to swelling and irritation, and in long duration – damage to body tissues.
Inflammation in the stomach mostly causes tiredness, which also shows up on your face as unhealthy skin and dark circles around eyes.
Being a vegan also runs the risk of not getting required proteins for building skin, organ tissues, and muscle repair. Eggs are rich in nutritional ingredients for the skin, so avoiding them means – replacing them with alternate vegan foods having the needed proteins.
How to fix the protein deficiency due to veganism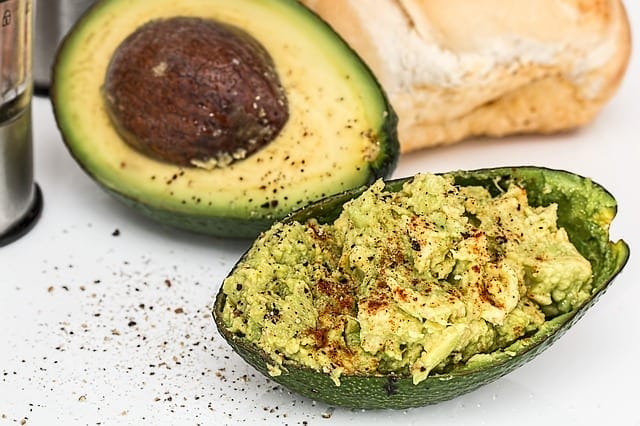 We agree that veganism is great for body and mind, but remember it's all about balance. From a diet perspective, high-quality proteins are essential, they contain amino acids that body cannot produce.
Add to this a variety of pulses, grains, legumes, nuts and seeds. As for anti inflammatory omega-3 and omega-6 essential fatty acids can replenished via plant oils like olive, avocado and sunflower."
Argan oil is a rich source of essential fatty acids – try YesTo Argan Miracle Oil ($19.9) on your skin.
Vegan skin needs more nutrients to build collagen and repair itself. Try Allies Of Skin 1A Overnight Mask, $109. It contains essential retinoids (Vitamin A variant), is less likely to cause redness on skin, since the vitamin is slowly released over time.
Prevent all looks of tiredness on your face, with a serum rich in ferulic acid, such as Goldfaden MD's Brightening Elixir ($80) – it enhances blood flow into the skin tissues for fairness.
Complement this with a nice eye cream having caffeine, such as Perricone MD Pre:Empt Series Brightening Eye Cream, $65) – it enhances blood flow in the blood capillaries around the eyes, and prevent sagginess and dark circles.